NationsBuilders Insurance Services ("NBIS") introduces a new insurance product for an emerging solar industry with the SOLAR ENERGY CONTRACTOR PROGRAM.
Eligibility:
Residential and commercial solar installation and service for swimming pools, water heating and cooling, energy generation and other applications.
Deductible and Premium:
Minimum Premium: $3,500
Minimum Deductible: $2,500
Classification:
Solar Contractor: Electrical Work Only
Solar Contractor Residential: Electrical or Plumbing License
Solar Commercial: Electrical or Plumbing License
Solar Contractor Commercial: Solar License
Solar Residential: Solar License
NBIS also offers over 150 other products and programs for the residential and commercial contractors including:
Artisan Program with gross receipts up to $2,000,000 including GC's
Standard Program: GCs, Developers, Larger Trade Contractors (tract homes acceptable)
High Value Mini-Wrap: $50,000 minimum premium, Condos up to 10 units / $5 mil receipts
Standard Wrap: Condos, Townhouses, Single Family Tracts
Conversion Wrap: Apartment to Condo Conversions
For more information contact us at:
1-866-465-4313
or email SalesSupport@nbis.com
www.NBIS.com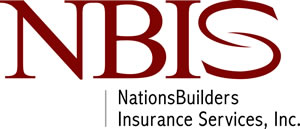 Was this article valuable?
Here are more articles you may enjoy.