Inland Marine and General Liability options to help you grow your business!
At NBIS Construction and Transport Underwriters (NBIS CTU), we acknowledge that over 75% of our business is the direct result of our hardworking wholesale producers. We are committed to enhancing these mutually rewarding relationships and we are pleased to offer the Inland Marine and General Liability insurance products to help grow your business.
As the leading expert in insurance for the Construction and Transport industries, NBIS is dedicated to providing unique coverage solutions.
Inland Marine
For Crane-Rigging-Millwright-Energy-Demolition-Excavation-Quarry Contractors Equipment Coverage
Limits per schedule on file, all risk broad form
No co-insurance
$5 Million Riggers (in-house authority)
Rental reimbursement, Custom Rigger, (³on-hook²) liability
Auto/Truck Physical Damage
No boom weight/length restrictions
Installation Floater
Up to $5 Million for any one project
Deductible: $1,000 ($25,000 minimum Deductible on flood and earthquake)
Transit and Off-Site Storage, Flood and earthquake (no earthquake in California)
$5 Million Cargo (in-house authority)
Excess limits available, $5,000
General Liability
For Crane/Rigging/Millwright and Energy Service Contractors
Coverage for manned and unmanned equipment
Composite rated
Low minimum premium
Broad (occurrence) coverage form
Over the road hazard included
Details of our products can be found at www.nbis.com or call our Sales Support Team at 1.866.465.4313.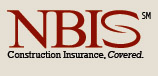 Was this article valuable?
Here are more articles you may enjoy.