Problem Solved!
Mini Wrap Program – Condominium, Townhome, Single Family Home Construction. Liability Insurance under one policy for the sponsor, developer, general contractor, subcontractors and architects.
Features:
Small projects $1M to $3.5M
Low minimum premium: $50,000
Low SIR: $25,000
24-month terms available
Limits to $3M/$3M/$3M
Full products / complete operations coverage
Submission Requirements:
Complete ProBuilders Standard Wrap Application or Condo Conversion Wrap Application.
Minimum 5-year current valued loss runs from both the developer and the general contractor.
Past project list / resume of the principals.
A current financial statement.
Details of our Wrap Program, application, subscription agreements and other insurance products can be found at www.nbis.com or call our Sales Support Team at 1.866.465.4313.
ProBuilders Specialty Insurance Company, RRG is managed exclusively by NationsBuilders Insurance Services, Inc.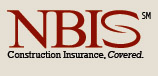 Was this article valuable?
Here are more articles you may enjoy.