NBIS Construction & Transport Underwriters, Inc. – in today's ever changing insurance market, we deliver a customized multi-line (GL – Auto – Inland Marine) coverage package to brokers serving the crane and specialized transport industries.
Classifications
Crane rental, rigging & millwright contractors and heavy-haul trucking operations
Minimum Premium
$2,500 Crane (GL)
$2,500 Crane (IM)
$1,000 Contractors (Auto)
Features
Available in all states with highly competitive rates
$100,000 to $50 million gross receipts target accounts
All risk form with (no) boomsize/overload exclusions
Broad riggers liability including loss of use protection
No action-over or residential exclusions
High limit cargo coverage
Warehouseman's legal liability coverage
Waterborne coverage available
Blanket additional insured and waiver of subrogation included
For more information contact Sales Support at 1.866.465.4313 or email salessupport@nbis.com
www.nbis.com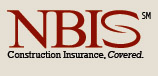 Was this article valuable?
Here are more articles you may enjoy.