A new classification for small General Contractors has been added to the Artisan Program.

Classifications
General Contractor, 1 – 2 Single Family Custom Homes
Deductible
The minimum deductible offered is $1,500 per claim
Minimum Premium
$1,000 minimum premium
Eligibility
Now up to $1,500,000 MAXIMUM gross receipts
New construction up to 2 homes allowed
General Contractors
Blanket additional insured endorsement and waiver of subrogation endorsement are included automatically without charge.
To inquire about our simplified rating & for more information contact us at 1.866.465.4313 or email
salessupport@nbis.com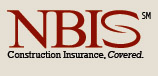 Was this article valuable?
Here are more articles you may enjoy.