InsureMyWork.com, an informational website about commercial insurance, started an online directory of business insurance agents two months ago. The directory started in California and is now open to all 50 states.
Media, PA – InsureMyWork.com is working with several insurance advisors to gather relevant information for the site's visitors. This site is based off the format of www.InsureMyHouse.com, which has become an online resource for homeowners looking for homeowners insurance. InsureMyWork.com provides business owners information about general liability, workers' compensation, professional liability and other business insurance. It also offers a simple way for business owners to find a local insurance agent. The directory now has agents listed in eleven states.
They are working with insurance and financial websites and small business associations to provide a national online resource to business owners and insurance agents. To learn more, visit www.InsureMyWork.com. If you are a business insurance agent and want to learn how to register in the directory, visit http://www.InsureMyWork.com/faq.html The cost to register is $8 a month.
InsureMyWork.com is a member of www.FindLocalInsurance.com, which is a network of insurance and financial websites including auto, home, life, business insurance, mortgage and college savings.
For more information regarding this News Release please contact:
Contact: Pat Kahmer
Phone: (484) 234-5041
Fax: (215) 689-1975
Website: http://www.InsureMyWork.com
Address: PO Box 1510, Media PA 19063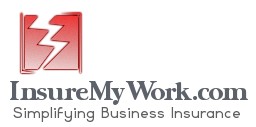 Was this article valuable?
Here are more articles you may enjoy.