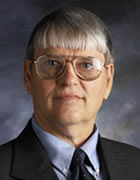 Dave Kaiser
Dave Kaiser has joined the Insurance Journal staff as managing editor of Insurance Journal Southeast based in Crystal River, Florida, north of Tampa and northwest of Orlando.
Kaiser replaces Dave Thomas, who served as managing editor since the new publication was launched in January. Thomas will now serve exclusively as online editor for InsuranceJournal.com and ClaimsGuides.com. and will be based in San Diego.
Kaiser (dkaiser@insurancejournal.com) has edited and managed a wide variety of magazines and newsletters, including serving as the managing editor of several weekly insurance-related newsletters published by Crittenden Newsletters. Kaiser just returned from the Middle East where he edited a daily and weekly newspaper, technical magazines, newsletters, and medical and loss prevention magazines.
He holds a bachelor's degree in English from California University of Pennsylvania and has publishing credits toward a master's degree at UC Berkeley. Kaiser lives in Florida with his wife Sabia and their 15 year-old son Chris.
Was this article valuable?
Here are more articles you may enjoy.