Envista Forensics Appoints VP
Envista Forensics, a global consulting firm headquartered in Chicago, has promoted Liz Peterson to vice president for international forensics.
Peterson will oversee the development, management and growth of global engineering divisions outside of North America.
Peterson started with Envista in 2018 as a practic leader for the energy industry and soon moved into the role of managing director for the firm's United Kingdom office, which experienced six-fold growth, Envista said in a press release.
Most recently, Peterson has been appointed head of international forensics. She will remain in London to coordinate Envista's growing global locations, forensic divisional strategies, and client relations.
Peterson has managed multi-disciplinary engineering efforts surrounding complex insurance claims of more than $100 million in property damage exposure values, the company said. She has led and managed engineering firms and divisions throughout her career with a focus on process improvements and rapid growth.
Charles Taylor Appoints Chief People Officer
Charles Taylor, a global claims management company headquartered in London, has appointed Alison Black as chief people officer.
Black joins Charles Taylor from AXA, a multinational insurers headquartered in Paris, France. She served in a range of human resource leadership roles, including as global human resources director for AXA Corporate Solutions, during her 16 years with the company.
At Charles Taylor, Black is responsible for leading human resources and driving the recruitment, development, retention, succession and reward of talent across the group. Black will will join the Charles Taylor Executive Committee and will report to the Chief Operating Officer Richard Yerbury.
Charles Taylor said it employs approximately 3,100 staff in more than 120 locations spread across 30 countries in Europe, the Americas, Asia Pacific, the Middle East and Africa.
CNC Appoints Business Development Manager
Catastrophe and National Claims, an independent claims adjusting firm based in Mobile, Ala., appointedLorrie Burkes as business development manager.
Burkes joins the team with over 30 years of experience in insurance, business development, and marketing, CNC said in a press release. She has an extensive background in insurance, a deep understanding of the industry, and a relationship-focused approach, the company said.
Burkes started her career as a claims as an adjuster for Allstate, working in three different states and adjusting claims for auto, property, casualty, and liability investigations. In 2006, after a brief sabbatical to stay at home with her kids, Burkes returned to the insurance industry as a reviewer and then subrogation manager for Mariposa, an independent adjusting firm. She became Mariposa's business development Manager in 2008.
In 2011, Burkes joined another independent appraisal firm to oversee marketing. She worked as a business development manager for Unified Building Sciences & Engineering from 2014 until 2017. In 2017, she joined Dolan in an inside sales/account management position.
Gordon & Rees Hires Senior Counsel in Phoenix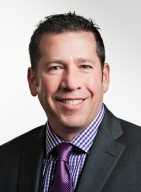 The Gordon, Rees, Scully, Mansukhani law firm as appointed Peter A. Silverman as senior council in its Phoenix office. He joins the firm's commercial litigation, insurance, governmentreguulatory and administrative law practice groups.
Silverman has effectively counseled and advocated for clients in an array of complex matters ranging from unfair competition claims, securities actions, employment litigation, and defamation suits, to lending claims, civil rights litigation, government regulation challenges, and election disputes, the company said in a press release.
In addition to his private practice, he served as legal counsel at the Arizona Attorney General's Office for Secretary of State Janice K. Brewer, where was involved in high-profile litigation in state and federal court concerning the constitutionality of Arizona election laws and other legislation. Silverman would later serve as chief of staff and general counsel for the Democrats at the Arizona State Senate.
In law school, Silverman earned a post on the National First Amendment Moot Court Team two years in a row, and was selected by his peers to deliver the student commencement address at graduation. He also interned for U.S. District Judge Robert C. Broomfield and U.S. District Judge Earl H. Carroll.
Was this article valuable?
Here are more articles you may enjoy.