CMT Offers Free Use of Driving Safety App
Cambridge Mobile Telematics, which produces the sensors and software used by insurance carriers to reward safe drivers with discounts on policies, is now offering its product to the general public for free.
CMT said its Safest Driver platform can reduce phone distraction and other risky driving behaviors by 50 percent in just 30 days. The app maintains a two-week driving score by monitoring speed, acceleration, braking, cornering and phone use.
In conjunction with the release of the product to the public, Uber Technologies and Progressive Insurance are sponsoring a contest using the Safest Driver platform. From Jan. 15 through April 26, the contest is handing out weekly prizes of $50 to $250 for drivers in Austin, Texas and Charlotte and Raleigh-Durham, N.C. that earn the best driving scores while using the app.
Prior prize-based contests hosted in Boston, Seattle, San Antonio and Los Angeles showed drivers who participated reduced their risky driving behaviors like phone distraction, speeding, and hard braking by up to 57%, CMT said.
Public release of the Safest Driver technology allows any organization that wishes to promote safe driving to host Safest Driver contests, the company said.
The Safest Driver app is free to download on the Apple App Store and Google Play Store.
Kingstone Selects Insurity to Consolidate Claims
Kingstone Insurance Co. has selected Insurity's ClaimsXPress product to replace legacy claims systems and automate manual processes to reduce paper handling.
Insurity said in a press release that Kingstone, headquartered in Kingston, N.Y., has been usingdisparate claims systems from different technology providers to support the business it writes in New York, New Jersey, Rhode Island, Massachusetts and Connecticut. By adopting ClaimsXPress across the organization, KICO will have a unified platform that improves operations, the company said.
ClaimsXPress is a cloud-based system that bypasses the installation and maintenance of on-premise hardware and software, improving an insurer's ability to scale operations quickly and to support growth into new regions, Insurity said.
Insurity, based in Hartford, Conn., is a software provider to insurance carriers, brokers and managing general agents.
Fullerton Beck Expands to N.J.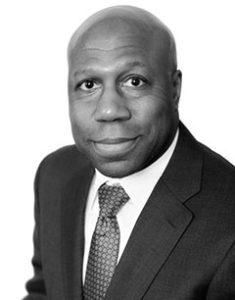 The Fullerton Beck law firm, headquartered in White Plains, N.Y., has opened its first New Jersey Office at 331 Newman Springs Road in Red Bank.
New Jersey insurance coverage attorney Verne Pedro, who started with the firm on March 2, is managing the office, the law firm said in a press release.
"Our hope was to expand to New Jersey in 2020, but we had to find the ideal attorney – an accomplished lawyer with leadership skills to manage the office and one with a practice and work ethic that complements what we've built," stated Katrine Beck, co-founder of Fullerton Beck. "Verne checks all the boxes."
Pedro has more than 18 years of experience handling significant first- and third-party insurance coverage issues and helping clients make decisions about their insurance assets, policies, and risk transfer strategies, the firm said. Many of his first-party matters encompass losses as a result of natural disaster, fire, computer data loss, broker negligence, declaratory judgment actions, water damage, boat damage, bad faith, and related business interruption, business income, and extra expense claims. He also has handled bankruptcy-related insurance coverage issues and cyber breaches.
Pedro represents insurance carriers and captive insurers on coverage matters involving property damage, construction defects, environmental, title insurance, personal injury, additional insureds, errors and omissions, Bermuda form policies, professional liability, and others.
Pedro earned a Bachelor's in Arts from Rutgers University in 1995 and a Juris Doctor from Seton Hall in 2001. He also earned a certificate in cyber security from Harvard Vice Provost for Advances in Learning. He is admitted to practice law in state and federal courts in New York, New Jersey and Pennsylvania.
Was this article valuable?
Here are more articles you may enjoy.