Beazley Names Successor after Hobkinson Retires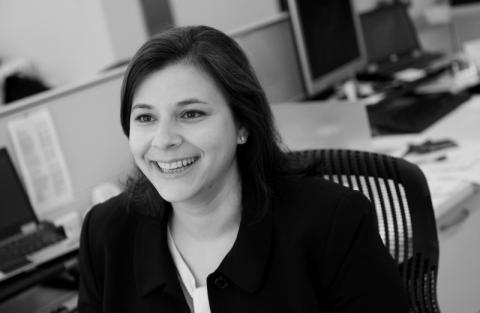 Beazley Group announced that its head of third-party complex claims, Beth Diamond, will succeed Anthony Hobkinson as group head of claims following Hobkinson's retirement in February.
Diamond joined Beazley as claims team leader in 2006, when she became Beazley's first claims representative in the United States. An attorney, she initially focused on cyber, technology and media claims before her promotion to lead complex claims in 2015.
She will continue to be based in New York and will join the group's executive committee, the London-based company said in a press release.
"Beth has been an intrinsic part of our business over the past 13 years and I am extremely pleased she has accepted the role of head of claims," stated Beazley Chief Executive Officer Andrew Horton in a press release.
He said Diamond oversaw the recent upgrade of Beazley's claims management system to improve efficiency.
Hobkinson started at Beazley a decade ago as head of speciality line claims and was promoted to group head of claims in 2011.
Thomas Miller Appoints Regional Director in N.J.
Thomas Miller announced the appointment of Leanne O'Loughlin as regional director of Thomas Miller Americas in its Jersey City, New Jersey office.
O'Loughlin, an attorney with credentials in Ireland, England and New York, previously worked for Standard P&I Club, where she held various roles for nearly a decade in both the United Kingdom and the United States, the company said in a press release. She most recently was president and regional director in Standard's New York office. Prior to that, O'Loughhlin worked as a litigation solicitor in Dublin with law firm Lennon Heather.
Thomas Miller manages the UK P&I Club, which provides property and indemnity insurance to the shipping industry.
O'Loughlin will work with the current CEO of Thomas Miller Americas, Mike Jarrett, before he retires at the end of February after 40 years of service with the UK P&I Club, including 27 years at the New York and New Jersey offices. She will focus on all aspects of the claims and advisory services provided to UK Club members both within and trading to the Americas region, the company said.
Ascot Appoints Excess Casualty Team
Ascot Group, a Bermuda-based reinsurer, appointed Patrick Kenahan as head of excess casualty in Bermuda; and Jason Pugi, Kimberley Pursell and Michael Watkins, as senior vice presidents.
The team will write excess casualty insurance for large corporations across a broad range of industry classes, Ascot said in a press release.
Kenyan joins Ascot with more than 25 years of experience in the insurance industry, 16 of which have been in Bermuda. He was formerly a senior vice president and Bermuda branch manager for Allied World.
"The addition of this team means Ascot is now in a position where we operate in almost all casualty and specialty classes of business in the Bermudian market," stated Ian Thompson, head of casualty and speciality lines at Ascot Re.
Crawford & Co. Appoints Head of U.S. Loss Adjusting
Crawford & Company has promoted Jack Schafer to senior vice president and chief client officer of U.S. Loss Adjusting.
Schafer will report to Rohit Verma, Crawford's global chief operating officer, the company said in a press release.
Schafer will help unify Crawford's business development efforts for loss adjustment services, which include teams from Crawford Claims Solutions, Global Technical Services and Contractor Connection. His promotion takes effect Nov. 1.
Schafer has been with Atlanta-based Crawford for 23 years in multiple roles, most recently vice president of business development for Contractor Connection. In early 2019, his role was expanded to include GTS business development.
Was this article valuable?
Here are more articles you may enjoy.