Honk Appoints Executive VP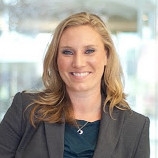 Honk Technologies, a platform that connects drivers with towing professionals and insurers, announced the appointment of Rochelle Thielen to the nearly created role of executive vice president for partnerships.
Thielen is an automotive industry expert with more than 15 years of experience in the auto physical damage and insurtech space, Honk said. She has lead the development of partnerships "throughout the roadside assistance tech ecosystem," the tech company said in a press release.
Thielen was formerly Honk's vice president of marketplace operations. Before then, she was chief executive officer of Estify Inc., an auto collision software company. Prior to that, she worked in corporate accounts and partnerships for Mitchell International, according to her Linkedin page.
Honk, based in Los Angeles, has created a digital roadside assistance service that reduces waiting times and improves customer satisfaction.
QBE Appoints Head of Claims
QBE North America has appointed Eric Sanders as head of claims.
Sanders is responsible for directing and providing vision for efficient claims operations by driving the strategic planning and management of claims operations across North America, the speciality carrier said in a press release. Sanders will reporting to Dan Franzetti, chief operating officer of QBE North America.
Sanders joined QBE in 2013 and was most recently serving as senior vice president of commercial/alternative markets claims and third-party administrator management. Before joining QBE, he worked at Fireman's Fund for nearly 20 years in positions of increasing responsibility in both claims and risk services capacities. Before Fireman's Fund, he worked in Claims at Aetna Casualty & Surety, QBE said.
QBE North America, headquartered in New York City, is part of QBE Insurance Group Limited based in Sydney, Australia. It reported gross written premiums of $4.7 billion in 2018.
Insurity Board Appoints Lafond CEO
Insurity Inc., a provider of cloud-based solutions and data analytics for insurers, brokers, and managing general agents, announced the appointment of Chris Lafond as its chief executive officer.
Lafond succeeds Chris Giglio, who will remain on Insurity's board of directors.
Lafond has been part of the Insurity executive team since 2017, previously serving as the company's chief financial officer, Insurity said in a press release.
"Our corporate strategy and priorities are not changing; I will continue to be involved with the company as a member of the board of directors, supporting Insurity's strategic initiatives, Chris, and the entire Insurity team," Giglio said in a prepared statement.
Insurity, based in Hartford, Conn., says its cloud-based solutions and data analytics platform is used by 15 of the top 25 property and casualty insurers in the U.S.
Boccher Joins Berkley One as Chief Claim Officer
Berkley One has named Peter Boccher as chief claim officer. He takes the reins from Dave McKeon, who is retiring following a career of more than 40 years in insurance claims. Boccher joins Berkley One from Chubb, where he was most recently senior vice president for North America claims. He was with Chubb for more than 30 years. Prior to Chubb, he was a claims examiner with Liberty Mutual.
Berkley One policies are available in Arizona, Colorado, Connecticut, Florida, Illinois, Massachusetts, Minnesota, New Jersey, New York, Ohio, Pennsylvania, Texas, and Wisconsin.
Was this article valuable?
Here are more articles you may enjoy.