CRU Group Hires CEO for US Claims
CRU Group has appointed David Repinski as chief executive officer of CRU USA, which provides claims adjusting services.
"The dramatic consolidation of the independent adjusting sector in the United States has created huge opportunities for a customer-focused and talent-friendly adjusting firm, ready to be nimble and responsive to market opportunities and unique customer needs," said Gary Winston, chairman of the London-based financial services company.
Most recently, Repinski was the global development officer at Sedgwick, CRU said in a press release. Prior to Sedgwick's acquisition of Cunningham Lindsey he served as chief executive officer – Americas for that company. He has also served as a CEO for US property and casualty for Crawford & Co. and as CEO for Cunningham Lindsey U.S.A.
"We start with a great nucleus, and a CRU corporate culture based on true customer-focus," Repinski said in a prepared statement. "Given the startling changes in the US market with insurers, MGAs and brokers all being offered less responsiveness and less flexibility by fewer and fewer big players, I genuinely believe the sky is the limit for the CRU model here in the US."
Repinski will be based out of the CRU US Dallas office and report to president and CEO of the CRU GROUP, Kyle Winston.
RT Speciality Promotes Claims Leader
RT Specialty has promoted Todd Mannschreck to president of claims and chief claims officer.
Mannschreck joined RT Speciality in 2013 to lead the wholesale brokerage's claims practice in Kansas City. His claims team has more than tripled since then, the company said.
RT Specialty' said having a claims department is a unique approach for a wholesale brokerge, but has proven to be a valuable asset to RT's retail broker partners. The claims team helpsfacilitate the claim process and providing assistance in settlement negotiations.
Prior to joining RT Specialty,Mannschreck was a senior claims/litigation supervisor for Ferrellgas, LP in Liberty, Missouri. He was responsible for the supervision and direction of third-party administrators and attorneys on large exposure and litigated claims, the company said.
Mannschreck also worked for GAB Robins in Overland Park, Kansas. He supervised claims for insurance companies and self-insured accounts, marketing to new and existing clients and acted as team leader for the department. Mannschreck received a bachelor's degree in business administration from the University of Nebraska. He has also received an Associate in Claims (AIC) designation.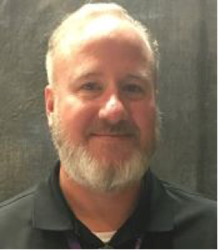 Lombardi Associates Names National Director
Lombardi Associates has appointed William Brennan as national director of case operations.
The Fairfield, New Jersey company provides medical case management services.
Brennan has more than 15 years of nursing experience, including 12 years' experience in the workers' compensation arena, the company said.
"I came from a family of nurses, so I guess nursing is in my blood," Brennan said in a press release. "My wife Donna is also a nurse and she was my inspiration to change to a nursing career years ago."
Brennan will lead Lombardi's nursing specialists across the nation, providing oversight, training and recruitment. Quality assurance will be a strong focus for him as Lombardi Associates builds out its service line and expands nationally, the company said.
Brennan is pursuing a Master of Nursing degree at Thomas Edison University in Trenton, New Jersey.
Was this article valuable?
Here are more articles you may enjoy.