Join the Insurance Industry Charitable Foundation (www.iicf.org) and Insurance Journal for a nationwide campaign to raise funds on behalf of the insurance industry in support of Hurricane Katrina relief efforts.
President George W. Bush has declared major disasters for impacted areas in Louisiana, Mississippi, Florida, and Alabama. State and local authorities in the devastated regions continue to lead one of the largest disaster response mobilizations in U.S. history. Former Presidents George H.W. Bush and Clinton have been appointed to ask large and small businesses and individual citizens across the nation for contributions to benefit the relief organizations that are doing the vital recovery work.
The Insurance Industry Charitable Foundation applauds the generous contributions that have already been made by individual companies, their foundations and employees in the insurance industry. In addition to these efforts, the Foundation is encouraging all members of the industry to contribute to this collective nationwide campaign.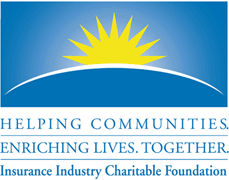 "Our Foundation joins with millions of Americans in our concern for the victims of Hurricane Katrina. By working together, we can provide a significant contribution to the recovery of the many men, women and children who are now suffering from lack of basic needs such as food and clean water, which were so easily accessible just days ago" said Bill Ross, CEO, Insurance Industry Charitable Foundation.
Mark Wells, editor & publisher of Insurance Journal, added "I hope everyone will join us in this important industry-wide campaign. If we all give a little, even the smallest of donations will make a remarkable difference."
All collected funds will be donated to the American Red Cross and Salvation Army – the two national agencies leading relief and recovery efforts.
How to donate
There are three ways to donate to the Insurance Industry Charitable Foundation's nationwide "Hurricane Katrina Relief Campaign":
1) E-mail your pledge amount to iicf@silcon.com. Include name, title, company affiliation, address, phone/fax and e-mail address. The Foundation will respond with an electronic invoice.
2) Make a check payable to "Insurance Industry Charitable Foundation" and include Hurricane Katrina in the memo section. Mail to:
Insurance Industry Charitable Foundation
1990 N. California Blvd., Suite 230
Walnut Creek, Calif. 94596
3) Donate with a credit card by calling the Insurance Industry Charitable Foundation at (925) 280-8009.
Share your relief efforts today
Also in partnership with Insurance Journal, the Insurance Industry Charitable Foundation is striving to track and report all charitable support generated by the industry in response to Hurricane Katrina. All spokespersons from insurance companies, agencies, associations, etc. are encouraged to send a summary of their efforts (including employee donations) via email to iicf@silcon.com. This data will be used for ongoing articles and press releases.
Was this article valuable?
Here are more articles you may enjoy.