A decision handed down Thursday by the Florida Supreme Court, along with a recent ruling by state regulators, could give insurers another tool that could be used to stem the tide of claims litigation.
In AirBnB Inc. vs. John Doe, the court overturned a Florida appellate court decision and essentially found that an arbitration clause in a contract was binding and that the arbitrator, not a court, can decide when a claim should be handled outside of a courtroom.
The case had little to do with property insurance: The original plaintiffs, given a fictitious name by the courts to protect their identities, had sued AirBnB after hidden cameras were discovered in the vacation rental home in Longboat Key, Florida. The contract with AirBnB required that claims be settled by binding arbitration. The couple objected, arguing that the wording of the contract's arbitration clause wasn't clear on who decides which disputes must be arbitrated.
The March 31 court opinion came a month after the Florida Office of Insurance Regulation gave approval to a filing by American Integrity Insurance. The carrier, one of the largest property-casualty insurers in the state, had requested approval for a mandatory arbitration and mediation endorsement in homeowners multi-peril policies, starting April 22 for new business and June 21 for renewals.
The approval signals a major shift in OIR's longstanding view on arbitration, sources said.
"All disputes, including disputes arising out of or related to this agreement, between us and you, or any additional insured, omnibus insured, other person making a claim under the policy, or an assignee of post-loss benefits … shall be exclusively and finally resolved through confidential binding arbitration," American Integrity's approved endorsement language reads.
Taken together, the court ruling and the OIR approval could give a green light to more insurers seeking to use arbitration as a way to reduce claims litigation and legal costs, attorneys and insurance industry insiders said Thursday. At least a few other Florida insurance companies are now considering following American Integrity's lead and filing their own arbitration endorsements.
"It is encouraging to see the Florida OIR approve an arbitration endorsement as another means of addressing the rampant litigation causing Florida's property insurance market crisis," said Logan McFaddin, vice president for Florida government relations at the American Property Casualty Insurers Association. "Given this development, it would not be surprising to see more insurers consider filing for an arbitration endorsement to curb litigation and help rein in costs for consumers."
Arbitration is generally seen as much less expensive for the defense side. Proceedings are faster than litigation and usually cannot be appealed to a higher court, which can take years and can burn through extensive legal fees.
A number of Florida P/C insurers already require that some claims be decided by appraisal, usually when the amount of losses is in dispute. But arbitration can take it a step further, said Joseph Mackey, an insurance defense attorney with Marshall Dennehey in Jacksonville.
"If insurance companies had arbitration provisions instead of appraisal provisions in their contracts, I think it would cut down on claim litigation because arbitration is more 'ironclad' than appraisal, from what I can tell," Mackey said in an email. "In other words, if these claim disputes went to arbitration, I think the question of both damages and coverage could be considered and it would be less likely that plaintiffs could challenge a final arbitration award."
The American Integrity endorsement provision makes it clear that arbitration would not preclude lawsuits brought over alleged bad faith actions by the insurer, or lack of action on claims when it is clear that payment is due, as spelled out by Florida law. The endorsement wording does address attorneys' fees, something Florida insurers have said are driving unprecedented litigation expenses in the state.
"The parties agree that the award of attorneys' fees and costs under … the binding arbitration agreement do not include payment for attorney time and costs incurred during the arbitration proceeding," it reads.
The American Integrity vice president whose name is on the filing could not be reached for comment Thursday.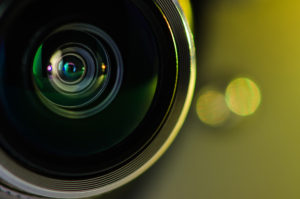 The Supreme Court opinion in the AirBnB case did not name the liability insurer for AirBnB, nor did it indicate the potential compensatory and punitive damages involved. The case has been in the news for more than five years and has gained fame around the country.
The Texas couple in 2016 had rented the home in Longboat Key through AirBnB. After discovering that videos had been made of them, the couple alleged that property owner Wayne Natt had "secretly recorded their entire stay in his unit, including some private and intimate interactions," the high court explained.
News reports said other cases came to light, and the voyeurism had gone on for years. The couple argued that AirBnB had failed to warn them of previous invasions of privacy at other properties and failed to ensure that the Longboat Key house was free of recording devices.
In response to the couple's lawsuit, AirBnB filed a motion in the circuit court to compel arbitration. The court in Manatee County granted the motion and stayed the lawsuit. The plaintiffs appealed, arguing that the terms of service in the contract with AirBnB did not make it clear that only an arbitrator could decide if the matter was meant for arbitration.
Florida's 2nd District Court of Appeal agreed with the spied-upon couple and concluded that the rental agreement contained "an arguably permissive and clearly nonexclusive conferral of an adjudicative power to an arbitrator, found within a body of rules that were not attached to the agreement, that itself did nothing more than identify the applicability of that body of rules if an arbitration is convened."
But the state Supreme Court, in the opinion written by Justice Ricky Polston, found that AirBnB's terms of service incorporate by reference the rules of the American Arbitration Association, which expressly delegate arbitrability determinations to an arbitrator.
"The agreement clearly and unmistakably evidences the parties' intent to empower an arbitrator, rather than a court, to resolve questions of arbitrability," the justice wrote.
The high court remanded the case to the district court of appeals for further proceedings in keeping with the opinion.
Was this article valuable?
Here are more articles you may enjoy.