For the third time in three years, a state supreme court is being asked to decide whether a claims adjuster can be held personally liable for bad faith.
The Colorado Supreme Court on Jan. 11 heard oral arguments in a case that was brought before it via a certified question by a federal judge. A lawsuit filed by Alexis Skillett after her underinsured motorist claim was denied by Allstate also names claims adjuster Collin Draine as a co-defendant.
Magistrate Judge Michael E. Hegarty, for the US District Court in Denver, was unwilling to guess whether Colorado law allows claims adjusters, who are acting in the courts of employment, to be held be held personally liable. So he held off from making a decision until the Supreme Court interprets the state statutes on unreasonable delay or denial of insurance benefits.
Both the Iowa Supreme Court and Washington Supreme Court heard similar cases in 2019, and both decided that their respective state laws did not recognize a claim of bad faith against a third-party claims administrator. Comments made by two Supreme Court justices during oral arguments in Skillett's case suggest that the court will be reluctant to find personal liability under Colorado law as well.
"Who in their right mind would wanna take this job of being a claims adjuster if you're staring down the barrel of this kind of liability on a regular basis?," Justice William W. Hood III said, according to a report by Colorado Politics.
Justice Melissa Hart said that holding claims adjusters personally liable would have a "distorting impact' on how they do their jobs, according to that report.
As of Wednesday, the Colorado Supreme Court had not released an opinion to answer the magistrate judge's certified question. But the large volume of litigation that attempts to assign liability on claims adjusters for bad faith in claims handling suggests the question will be raised in other states even after Colorado puts the issue to bed.
Skillet sued Allstate and adjuster Draine after she was injured in a crash while driving as a passenger in her mother's car. She settled with the insurer for the driver who was cited for the crash for $23,907 and asked Allstate for an additional $10,000 in underinsured motorist coverage, alleging her damages were much greater. Draine offered $1,750, according to the civil complaint.
Skillet filed suit in state court and Allstate transferred the action to the U.S. District Court in Denver. After Hegarty posed the question to the Supreme Court, the American Property Casualty Insurance Association and National Association of Mutual Insurance Companies, the US Chamber of Commerce, Colorado Civil Justice League and other groups filed amicus briefs.
In the Chamber's brief, attorney Stephen Masciocchi said "suing adjusters is a cynical ploy to terrorize individual employees and thereby attempt to exert unfair settlement leverage."
But Skillett's attorney, Thomas Neville, told Colorado Politics that the insurance carrier will pay any damages on behalf of their claims adjusters. He said truck drivers are typically named as defendants in lawsuits against trucking companies after accidents, but that doesn't mean no one wants to drive semi-trucks.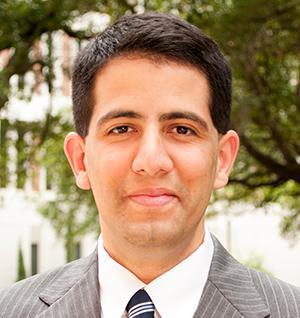 According to a 2015 article written by insurance law professor Chad G. Marzen of Florida State University, immunity for claims adjusters employed by insurers from personal liability in bad faith actions was once a well-settled area of law. He credited the California Supreme Court for creating the "general doctrinal rule" in a 1979 decision: Egan v. Mutual of Omaha Insurance Co. The high court reversed a trial court order assessing punitive damages against claims manager and claims adjuster, finding the adjuster was not a party to the insurance claim.
But in 1993, the Montana Supreme Court found that an individual could bring a third-party claim against an insurance company employee adjuster for bad faith. The Texas Supreme Court issued a similar decision in 1998, as did the West Virginia Supreme Court in 2003, according to Marzen's article.
He said in recent years, federal court judges have often regarded personal liability for employee claims adjusters as an unsettled question. He named several district court decisions that demonstrated "an emerging split" among jurisdictions.
"All of the foregoing cases demonstrate there is a growing divide in the insurance law area on the issue of whether an employee claims adjuster can be held liable for insurance bad faith," Marzen wrote. "The longstanding doctrinal rule based upon the privity of contract rationale, which immunized claims adjusters from personal liability, has slowly been eroded over time."
Was this article valuable?
Here are more articles you may enjoy.