A case to be argued before the United States Supreme Court next month could drive up the amount plaintiffs demand from insurers by allowing state Medicaid systems to recoup a larger a share of any judgment or settlement.
The Florida Agency for Health Care Administration is seeking to take $300,000 out of a Medicaid recipient's settlement in a lawsuit, arguing that is the amount required under a statutory formula that allows the state to recover a share of any moneys paid for both past and future medical care. The plaintiff's attorney says the state can recoup only a percentage of the settlement allocated for past medical care.
Oral arguments in the case, Gallardo v. Marstiller, are scheduled for Jan. 10.
Attorney Rafael Gonzalez, a partner with Cattie & Gonzalez in Tampa, said if Florida prevails, plaintiffs' attorneys will demand much larger settlements in lawsuits because the formula allows the state to stake a claim to a larger share. He said the industry has been remiss for not intervening in the litigation to protect its interests. Organizations that represent state and local governments are urging the high court to accept Florida's arguments and allow the states to take a bigger slice out of lawsuit proceeds.
"Every lawsuit from now on that involves a Medicaid beneficiary will cost more," Gonzalez said.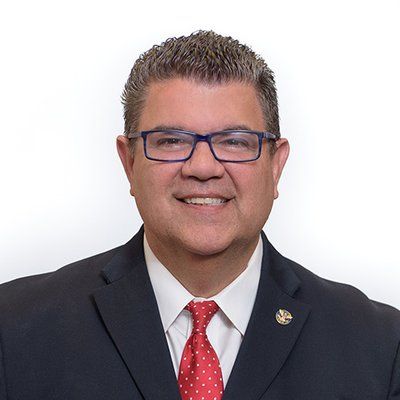 Florida's Medicaid recovery statute allows the state to stake a claim to half of any settlement on behalf of a Medicaid recipient, after 25% is deducted to cover attorney fees. In essence, that gives the state the right to 37.5%. The statue presumes that is the amount that represents the cost of past and future medical care, but allows plaintiffs to appeal through an administrative process if they disagree.
The case came to the Supreme Court after 13-year-old Gianinna Gallardo was hit by a pickup truck in November 2008 after stepping off a school bus, leaving her in a vegetative state. Medicaid paid $862,688.77 towards her care.
Gallardo settled a lawsuit with tortfeasors for $800,000—far less than the $20 million that her attorney estimated the case was worth because of insurance policy limits. The attorney deposited $300,000 with the state—representing a 37.5% share—but also asked for an administrative hearing to rebut the amount called for by the formula. Before a hearing was held, Gallardo filed a lawsuit in federal court arguing that the state's reimbursement statute violated the Medicaid Act because it assumes that the state is entitled to a share of any proceeds allocated to both past and future care.
Past Supreme Court rulings have decided that states may recoup only a share of lawsuit settlements and judgments allocated to past medical care, Gallardo's lawyers argued.
The U.S. District Court for Northern Florida agreed, ruling that the statute was preempted by the Medicaid Act, which allows states to recover only the portion of a settlement that represents compensation for past medical treatment.
A panel of the 11th Circuit Court of Appeals reversed in a 2-1 decision, citing the state's general authority to regulate its tort system. Curiously, the Circuit Court's ruling conflicted with a decision made by the Florida Supreme Court, which ruled that the state statute was preempted by federal law.
Gallardo's attorneys said several state and federal courts have produced split opinions on whether state Medicaid systems can recoup from monies allocated for future medical care. But they argue that in two prior cases, the US Supreme Court has ruled that they cannot.
In a 2006 decision, Arkansas Department of Health and Human Services v. Ahlborn, the state tried to recover $40,000 from a Medicaid recipient's $100,000 settlement under a state statute that allowed it a "full recovery" of medical costs paid. The Supreme Court ruled that the state could recover only from the portion of the settlement allocated to medical care.
The Supreme Court ruled similarly in another case, Wos v. E.M.A. ex rel. Johnson, in 2013. The court decided that a statute that called for North Carolina to recover one third of any settlement from a tortfeaser was preempted because there was no process to determine what portion of the beneficiary's tort recovery was allocated for medical care. The court ruled that the state can't use an "arbitrary number" to take a share of settlement proceeds.
The U.S. Solicitor General's Office urged the Supreme Court to continue with that approach in an amicus brief supporting Gallardo. But the National Conference of State Legislatures, League of Cities and Conference of Mayors filed a brief supporting Florida's argument.
The organizations' amicus brief says the states and federal government share the $600 billion annual cost of the Medicaid program. State Medicaid expenditures are expected to grow by 8.4% this year after growing by 6.3% in 2020, the brief says. Medicaid expenditures have increased by more than 6% in 12 of the past 20 years, according to the brief.
"The heavy financial burden that states bear under Medicaid means that every option the states have for recouping costs is important," the brief says. "And the Medicaid statute in fact provides states with multiple tools to pursue recovery from third parties, including through assignments from recipients of Medicaid and subrogation from third-party tortfeasors."
Gonzalez said if the Supreme Court will reject Florida's statute if it follows the precedent set in Ahlborn and Wos. He said if the state's fixed formula is allowed to stand, plaintiff's attorneys will have less flexibility to negotiate settlements because the state will automatically take 37.5%. That will drive up the cost of any settlement of a bodily injury case if the plaintiff received care through Medicaid.
He said he is surprised that organization representing the insurance industry has filed an amicus brief.
"You know if they've got today more of that back, you know the next time they come around they are going to ask for double or triple what they did the last time," Gonzalez said.
More information about the case is available on the SCOTUS blog, which is here.
Was this article valuable?
Here are more articles you may enjoy.