While the insurance industry has been ringing alarm bells about inflated claims pushed by overzealous public adjusters, an organization pushing to make independent claim adjusters more professional is winning support from both Republicans and Democrats in statehouses across the nation.
This year alone, state legislatures in Florida, Texas, Louisiana, Virginia and North Dakota passed bills that limited the circumstances under which anyone but a licensed public adjuster can negotiate property damage claims on behalf of a policyholder. In Wisconsin, the National Association of Public Insurance Adjusters is lobbying for legislation to make that state the 46th to require public adjusters to be licensed.
NAPIA President Jeff O'Connor said that his group has actively supported some of the legislation, but lawmakers are introducing measures on their own to tighten regulations without any input from his group. O'Conner said almost every state has had experience with "storm chasers," meaning contractors who hop from disaster scene to disaster scene with hopes of collecting on insurance claims.
Proposals to combat fraud and abuse by restricting the practice of claims adjusting to licensed professionals have not created any partisan divides.
"I think the goal is to eliminate the bad actors that practice public adjusting, either licensed or unlicensed," O'Connor said. "Our goal is to further the profession of public adjusters, their ethics and education, and I think that's something everybody can get behind."
O'Connor was in Madison on Oct. 1 to testify in support of Wisconsin's Assembly Bill 357, a measure that would task the state insurance commissioner with adopting rules to ensure applicants are competent and of good character. Adjuster fees would be capped at 10% of the claim amount.
No vote has been taken, but there's obvious strong support: 16 Republicans and 14 Democrats have signed on as sponsors of AB 357. A senate version of the bill is sponsored by 14 Republicans and 15 Democrats.
Bills to tighten licensing requirements for public adjusters have also garnered strong bipartisan support in Virginia, Louisiana and North Dakota this year.
Virginia Gov. Ralph Northam signed Senate Bill 1415 into law on March 19 after the measure passed unanimously in both the House and Senate. The bill bars anyone other than licensed public adjusters from preparing a claim or negotiating on behalf of an insured.
Louisiana Gov. John Bel Edwards on June 4 signed into law Senate Bill 83. The bill makes the unlicensed practice as a public adjuster a felony that can result in a prison sentence of up to two years.
Hail damage
Storm chasers can take credit for persuading North Dakota lawmakers to pass public adjuster licensing legislation early this year.
Rep. George Keiser, R-Bismarck, said he introduced House Bill 1219 at the urging of the state insurance department. Keiser said that shady contractors flocked to the state after a violent hail
storm struck Bismarck several years ago, promising to adjust claims on the spot. Many submitted inflated bills to insurance companies, he said.
"This has been a national issue, Mr. President," Sen. Jerry Klein, R-Fessenden, told the North Dakota state Senate president when HB 1219 was up for a final vote on March 29. "When disaster strikes the contractors seem to flock to those areas. That's when they often misuse what we call assignment-of-benefit contracts. These contracts sometimes go way beyond what is necessary to perform the work or to ensure the insured is paid the rightful amount."
O'Connor said be requiring public adjusters to be licensed and registered, states steer the practice to reputable businesses instead of transient fly-by-night operations.
"You get all kinds of problems with people doing this because there's no ramification," O'Connor said. "The only place you can lodge a complaint is with the department of insurance. Many are overwhelmed."
NAPIA is a member of the Insurance Fraud Coalition and has worked with the group to combat many of the issues that concern the insurance industry about public adjusters, said Matthew J. Smith, director of government affairs and general counsel for the coalition. Smith said the coalition supports the legislation in Wisconsin.
"The Wisconsin bills should help fight fraud by not only requiring registration, but also making certain consumers are fully apprised of their rights to void contracts and the limitations put on contingent fees when the claim is paid within five days or involves a catastrophic loss," Smith said in an email.
War stories
On the other hand, insurance fraud fighters continue to have concerns about public adjusters inflating claim payouts.
A review of recent appellate court decisions provides some examples of the friction between insurance carriers and public adjusters.
In Michigan, State Farm Fire and Casualty alleges that public adjuster Raymond Fair submitted a proof of loss form claiming $97,000 in damages to the contents of a fire-damaged house using a form with the name of another homeowner on the top of it. State Farm alleged that Fair had cut and pasted the form from another claim file. Fair argued that he had used the list of items from the other claim only to refresh the homeowner's memory and included them only after confirming that each item had been lost in the fire.
A U.S. District Court judge dismissed the insurer's motion for summary judgment, ruling that a jury must decide whether the claimant had violated the policy's concealment and fraud provision.
In Colorado, Travelers Indemnity Co. persuaded a federal judge to order Impact Claim Services to turn over a native copy of its Xactimate file, which is a software program used to create damage estimates.
Travelers alleged that the public adjuster's appraiser was not a neutral party, and entered into evidence previous instances in which they had worked together with the claimant's law firm. The carrier said it wanted access to the native Xactimate files, instead of just the printed estimates they produce, because they "can expose inappropriate charges on the estimate and inappropriate manipulation of the estimate," according to the court's opinion.
Gene A. Weisberg, an insurance defense attorney based in Culver City, California, sounded a warning in a column posted Sept. 25 in the Journal on Insurance Fraud in America.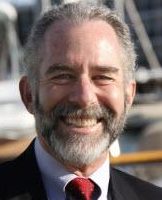 Weisberg said a policyholders can lose out on valid damage claims if they hire public adjusters who try to inflate the claim to increase his fee, which generally are a fixed percentage of the amount the insurer pays.
"When a public adjuster or lawyer takes over the claim presentation for the policyholder, and supplies false or inflated claim information, there may be sufficient grounds to void the policy or enforce a misrepresentation or concealment policy exclusion," he wrote.
Weisberg said during an interview that in Southern California, unscrupulous public adjusters often file smoke damage claims on behalf of property owners in areas that experienced a brush fire. He said some smoke damage is expected near a burn area, but inevitably insurers see questionable claims for properties that clearly are too far away. In other regions, such as the Midwest, insurers grapple with fraudulent hail claims after major storms.
Weisberg said public adjusters have their place, especially in complex commercial claims dealing with lost inventory. But often, he said, public adjusters are too aggressive.
"It's devolved to where it is more ambulance chasing at times," he said.
Was this article valuable?
Here are more articles you may enjoy.