Sex Abuse Victim Can't Challenge Ruling that Insurer Had No Duty to Defend
A victim of childhood sexual abuse cannot challenge a trial court's decision that an insurer had no duty to defend her abuser from a lawsuit, a panel of the 11th Circuit Court of Appeals ruled.
The appellate panel on Tuesday held that the victim, identified as "A.B.," cannot appeal a ruling by the US District Court for Northern Alabama that Nationwide was not required to defend a policyholder who was convicted of sexual abuse, human trafficking and pornography charges.
Nationwide had filed a lawsuit seeking a declaratory judgment that the auto, umbrella and homeowners' policies it issued to David Jacobs Barrow did not cover any damages caused by his criminal acts. Last April, US District Court Judge Annemarie Carney Axon granted summary judgment, finding Nationwide had no duty to defend.
A.B., who was molested by Barrow when she was 10 years old, appealed.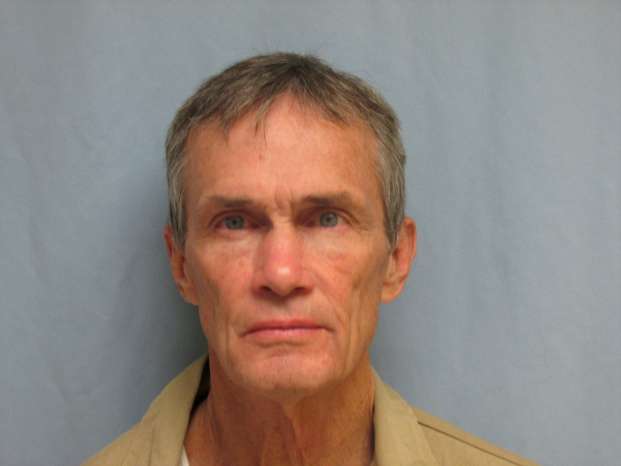 The appellate panel said the 11th Circuit has never before addressed the question of whether a tort claimant has standing to appeal a duty-to-defend ruling, so it looked for guidance from other federal appellate courts.
"The Sixth Circuit explained that, because 'the duty to defend is a right affecting only the obligations of the insurer vis-a-vis the insured,' other parties do not have standing to enforce that right on behalf of the insured," the opinion says.
Barrow pleaded guilty to charges of sexual abuse of a child and human trafficking in 2016 and was sentenced to 30 years in prison. He later pleaded guilty to separate charges of producing obscene material and was sentenced to an additional 620 days.
Nationwide said in pleadings that it did not become aware of A.B's lawsuit until after one of its agents was subpoenaed in 2018, more than four years after the crimes were committed.
According to court pleadings, A.B.'s mother was employed by Barrow at a Mike's Merchandise store in Huntsville, Alabama. In late 2013, Barrow told the mother that he would not be able to keep her on at job for much longer, but if she wanted to earn some money she could get her daughter into modeling.
A.B.'s mother began taking her to the King's Inn in Huntsville and to Barrow's house, where Barrow took photographs and videos as he molested the girl. The abuse continued for about six months.
Huntsville police received a report in April 2014 about the production of child pornography. After interviewing witnesses, police arrested Barrow, who pleaded guilty to several charges.
Barrow, 59 at the time of his arrest, was a girl's soccer coach at Guntersville High School, according to news reports. Prosecutors said he paid cash and drugs to a 30-year-old accomplice, Kristian Danette Griffin, who brought two 10-year-old girls to his home. She was convicted and sentenced to 15 years in prison.
A.B. filed a civil lawsuit against Barrow in Marshall County Circuit Court. Nationwide said it became aware of the criminal case after A.B.s' attorney subpoenaed its agent seeking information about any insurance available.
Nationwide filed a lawsuit seeking a declaration that it had no duty to defend or indemnify Barrow for his actions because the policies it issued exclude coverage for bodily injury or personal injury resulting from sexual molestation or physical abuse. Judge Axon declined to rule on whether there is a duty to indemnify, saying the issue wasn't ripe, but agreed with Nationwide that it had no duty to defend Barrow.
The 11th Circuit panel said a person has no standing to challenge a trial court ruling unless he or she is aggrieved by that ruling. The Alabama Supreme Court has ruled that an injured party can challenge a ruling that no coverage is owed for a policyholder's action, but has not addressed the question of whether an injured party can challenge a decision that there is no duty to defend an insured.
The panel said, however, that in addition to the 6th Circuit ruling, the 7th Circuit Court of Appeals had ruled that "a party in the same posture of A.B. had no standing to appeal a declaratory judgment that the insurer had no duty to defend the insured."
"The Seventh Circuit explained that the victim of a tort is 'helped rather than harmed' by a judgment declaring that an insurer is not required to defend the victim's adversary," the opinion says.
The panel concluded: "A.B. lacks appellate standing. A.B suffered no injury from the judgment in favor of Nationwide."
Barrow is serving his sentence at the Limestone Correctional Center, according to the Alabama Department of Corrections. He is scheduled to be released no earlier than July 19, 2044.
About the photo: The interior of the King's Inn in Huntsville, Alabama is shown in this user photo posted on Yelp.com.