Specialized Property Broker Tracy Anderson Joins Breckenridge Insurance Services
KENNESAW, GA, March 5, 2015 — Breckenridge Insurance Services, a leading specialty wholesale commercial brokerage firm, has hired Tracy Anderson as a property broker to its Atlanta-based team. Anderson brings nearly a decade of excess and surplus lines expertise to the company having most recently been a property broker for another national company. Her familiarity with southeastern coastal states is a significant asset to the organization although she writes accounts nationwide.
"We're thrilled to have Tracy join Breckenridge as she's passionate about her retail agent partners and their insureds' needs," Michael Eichhorn, president of the brokerage division stated. "Her knowledge of diverse properties and risk exposures enables timely and competitive solutions," he added.
Prior to becoming a broker, Anderson worked for Portsmouth Settlement Company I, Inc. as office manager/pricing specialist for more than 5 years. There she analyzed life insurance policies for viatical and life settlement purchase and worked closely with a team of brokers in facilitating client bid offer negotiations. She has also held key support roles at Ernst & Young, Accountants on Call and Arthur Anderson/Anderson Consulting.
"I've taken note of Breckenridge in my dealings and I am thrilled to now be a part of the team," Anderson shared. She can be reached at 678.327.8261 or tanderson@breckis.com .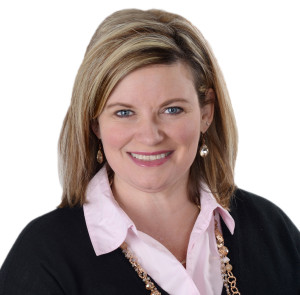 About Breckenridge Insurance Services:
Breckenridge Insurance Services is a national wholesale commercial insurance brokerage firm with over three decades of experience in supporting agents and their clients. Focused on building long-term partnerships, the experienced brokerage group offers consultative services and quality carrier relationships for a variety of standard and hard-to-place coverages nationally. Breckenridge Insurance Services has offices in St. Louis, Missouri; Chicago, Illinois; Atlanta, Georgia; and Fresno and Irvine, California. As part of the Breckenridge Insurance Group Company since 2010, the company has strategically expanded its team and presence to serve diverse markets with top-rated carrier partners.
About Breckenridge Insurance Group:
Breckenridge Insurance Group, headquartered in Atlanta, Ga., is a nationally known specialty wholesale insurance broker, program manager, MGA and insurance services provider. The company serves independent insurance agents and brokers and financial institutions with 14 offices nationwide. Companies include Blue River Underwriters, Breckenridge Insurance Services and OSC. The team provides access to diverse commercial insurance products, programs and contract binding authorities for varied industries, businesses and professionals through its national and international carrier partnerships. Areas of specialty include: property and casualty, products liability, professional liability, workers' compensation and lender-placed insurance, tracking and compliance. For more information, please visit www.breckis.com or call 678.322.3535. CA Insurance License #0G13592.