Overview
The First Notice of Loss experience sets the tone for the entire claim process and can destroy or affirm policyholders' satisfaction with your company.
Is it time to take a fresh look at your most important touch point?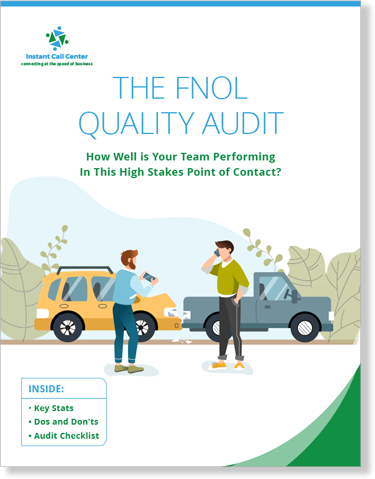 This free guide explains key FNOL Dos and Don'ts and provides a checklist to help you conduct your own FNOL Quality Audit.
Download this free, must-have tool today!